The Plan
One of the components of the South Dublin County Council (SDCC) Draft Master Plan for
Rathcoole is the provision of a school (Figure 1). The total area in question is 10 hectare.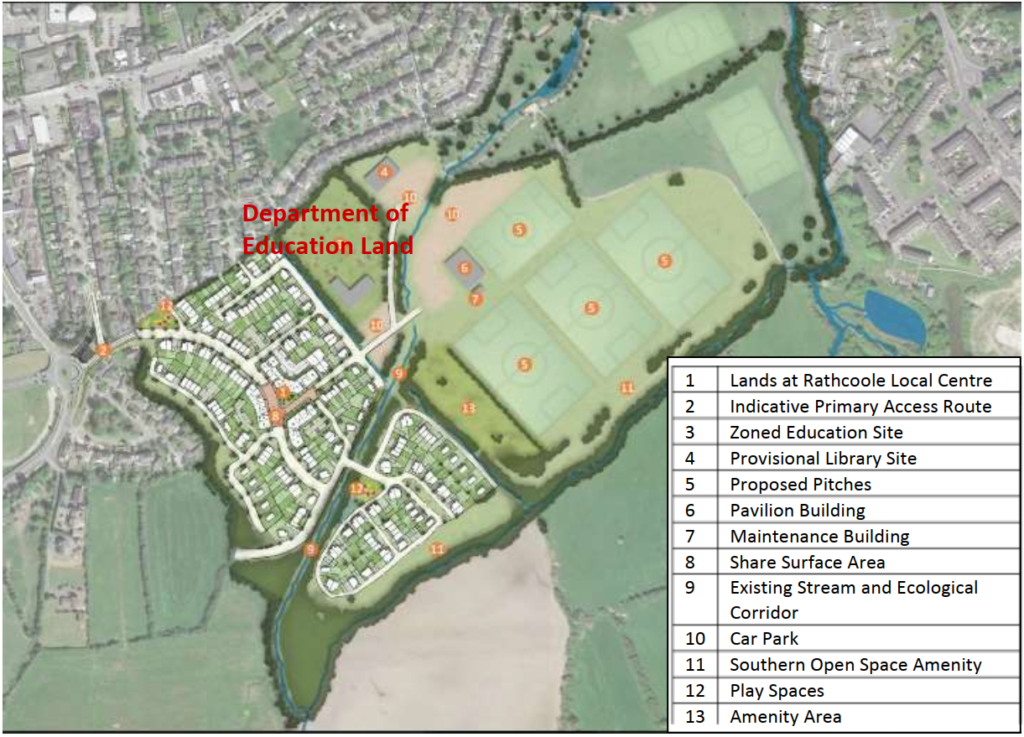 Land Ownership and Planning
The Department of Education Land is zoned Objective OS – To preserve and provide for Open Space and Recreational Amenities: – to provide for new residential communities in accordance with approved area plans – under the County Development Plan 2016-2022. The Department of Education land has been zoned as such with a primary school site indicated for at least the last 3 development plans. It has never been the subject of a planning application.
Evidence for Need
Rathcoole has two existing primary schools; the Holy Family National School and Scoil Chronain with an enrolment of 704 and 379 children respectively in 2018. Local Councillors (Clondalkin Area Committee) actively sought a new primary school in April and September 2019.12
In December 2019, Minister McHugh said: "Rathcoole is an area of growing demographic demand with additional residential development planned for the coming years. It is important that we cater for this increased demand in Dublin West and I am pleased to announce today that an 8 classroom school will open in 2020 in the area….. The Minister said: "I am conscious that the existing schools in Rathcoole are operating at capacity. In relation to the accommodation provision for Gaelscoil Chrónáin, my Department is currently acquiring additional land plots from South Dublin County Council that adjoin the Minister owned site at Gaelscoil Chrónáin. This additional land will offer the opportunity to address the accommodation requirements for Gaelscoil Chrónáin."3 This new school is in addition to the four other primary schools scheduled to open in 2020 and its location within Rathcoole is unknown. It could be part of Master Plan but it may not be. Its patronage has been awarded to Educate Together. It is open for enrolment and has advertised for a principal.
There is also a post primary school, the Holy Family Community School with an enrolment of 948 students.4 The latter has been planning a new school building for more than 6 years on its existing site. In addition, a new 1,000 pupil school was announced to be established in 2020 to serve Saggart/Citywest in the Newcastle_Rathcoole and Tallaght school planning areas as a regional solution.5 Its patronage has been awarded to the Dublin and Dún Laoghaire Education and Training Board. The schools location is also unknown.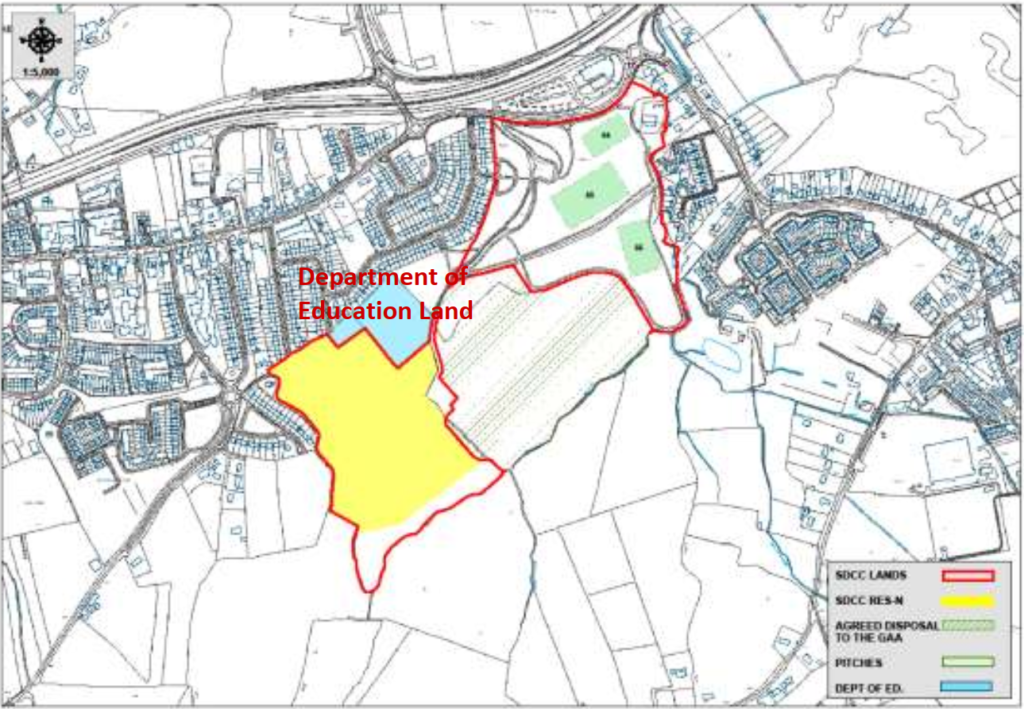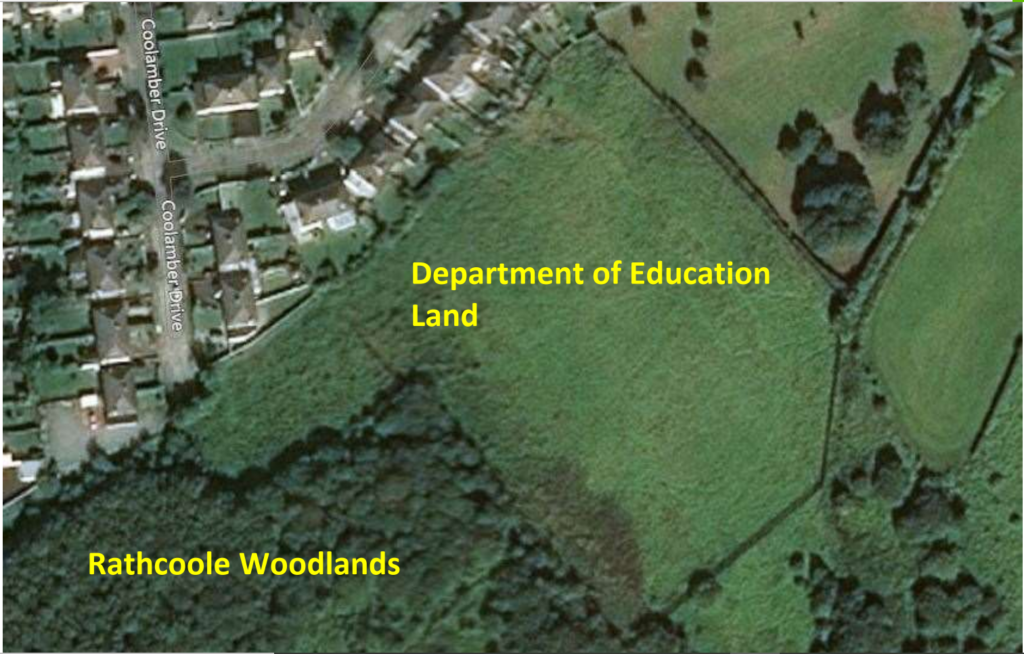 http://www.sdublincoco.ie/Meetings/ViewDocument/63310
http://www.sdublincoco.ie/Meetings/ViewDocument/64120
https://www.education.ie/en/Press-Events/Press-Releases/2019-press-releases/PR19-12-20.html
https://www.education.ie/en/find-a-school/School-Detail/?roll=91301D
https://www.education.ie/en/Schools-Colleges/Information/Establishing-a-New-School/New-Post-Primary-Schools/2020/patronage-assessment-report-citywest-saggart-2020.pdf Regional Solution: In some instances, while projected growth in a single school planning area may not, of itself, warrant provision of a new school, where the combined demographic increases across a number of adjacent school planning areas indicate sufficient demand for a viable school, a regional solution may be put in place to serve these areas.