A big thanks to all Rathcoole Woodlands Supporters who signed the submission to South Dublin County Council expressing your concern with a recent planning application, SD22A/0347, for phase 1 of a 4 phase development on Stoney Hill Lane.
See the submission below: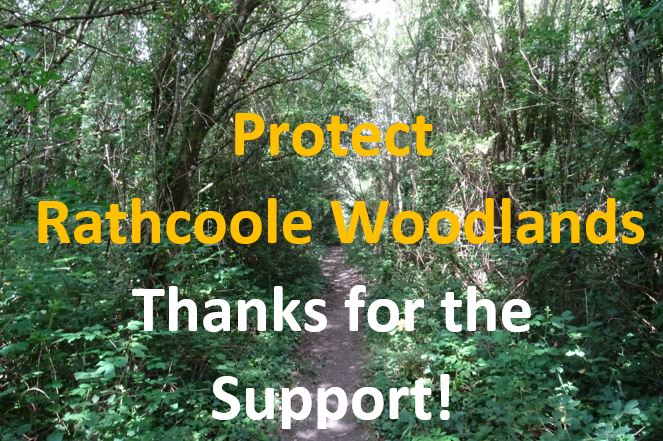 The planning application page can be viewed at this link:
https://planning.agileapplications.ie/southdublin/application-details/63031
Thanks too for all the donations received.
The Woodlands Group submission can be viewed here:
https://planning.southdublin.ie/Home/ViewDocument?fileId=6615633
We will know on the 26th of October what South Dublin County Council's decision is.